Is it ever too early to plan your Christmas vacation?
Obviously not.
"Experience the 600-year-old holiday spirit of "Christkindlesmarkts" in Germany, Austria and France. Sip mulled wine and collect unique handicrafts, hand-made ornaments and toys at some of the largest and most famous Christmas markets in Europe. Spend three nights in the traditional Alpine village of Oberammergau and two nights in the heart of the Black Forest. Bask in holiday cheer as you stroll along the cobblestone streets of Innsbruck, capital of Tyrolean Austria. Explore historic Nuremberg, Würzburg and Rothenberg, some of the best preserved medieval towns in Europe. Visit the famous Nuremberg Christmas Market dating back to 1628, where you can sample sausages and gingerbread. In Innsbruck, embark on your choice of a cultural or architectural walking tour. Explore Strasbourg's Petit France and its quaint market stalls huddled around the imposing cathedral."
Here's a map!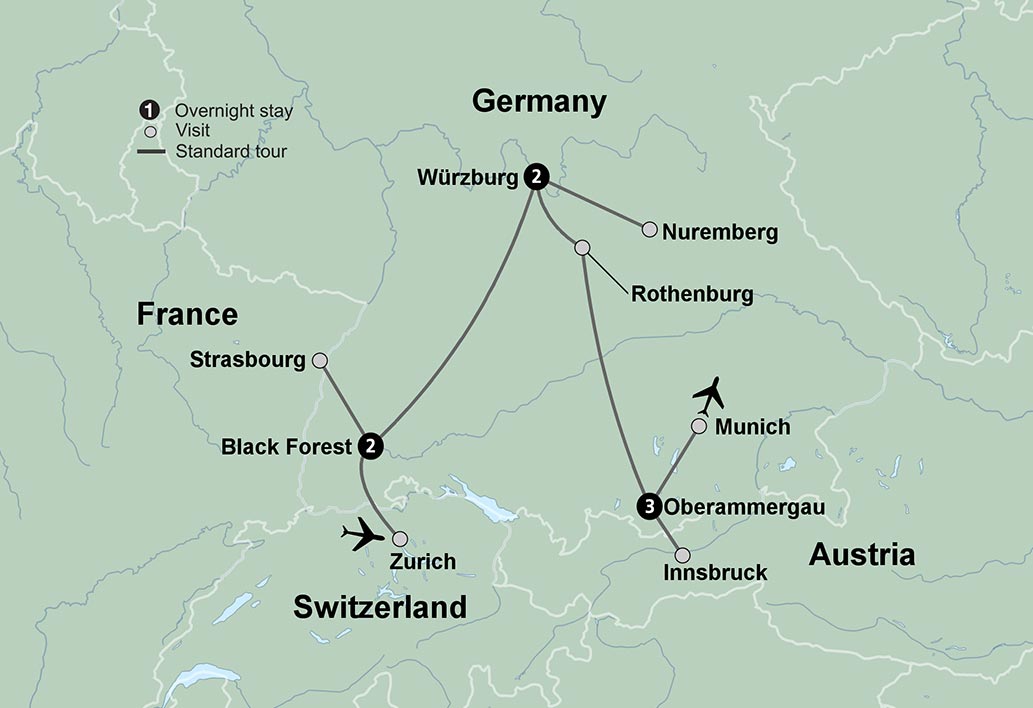 Click here to view all dates available and the options/itinerary for all the days.
Or you can call, email, or come on in our office to get all the information you need!
Phone: (210) 349-2583
Email: info@petrytravel.com
Address: 8099 Callaghan Rd, San Antonio, TX 78230